Covina, California FD-487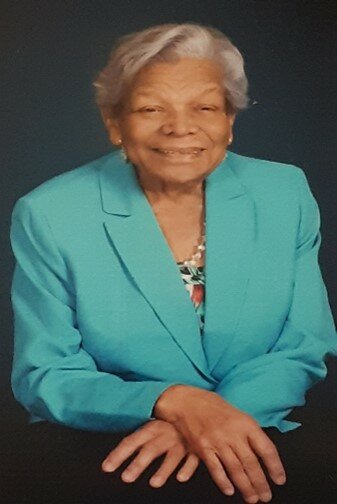 Memorial Service
11:00 am
Saturday, August 27, 2022
Knox Presbyterian Church
5840 La Tijera Blvd
Los Angeles, California, United States
Masks and social distancing required. Repast to follow at the church.

Get Directions


Obituary of Lelia McBath
Please share a memory of Lelia to include in a keepsake book for family and friends.
Lelia Smith was born in Lynch, Kentucky on June 6, 1926 but she grew up in Knoxville, TN and Birmingham AL. Her family moved to TN after seeing a man being lynched at the police station and she was sent to Birmingham as a teen to be raised by relatives after her mother died. After high school, she attended Knoxville College, a Presbyterian College, majored in Mathematics and later earned a Masters in Mathematics Education from Case Western Reserve University in Cleveland Ohio. She was an excellent student at all levels of education. She met her husband, Harry McBath, in Knoxville while they were in college. They married in 1946 and moved to Cleveland in 1948, as part of the Black great migration to the North. With her degree, she worked many jobs from cleaning woman, to typist to eventually becoming a junior high school and high school mathematics teacher and head of the Math Department at her beloved neighborhood JFK High School. She and Harry had 2 daughters, Audrey and Terri, both of whom became engineers, an accomplishment of which they were very proud. After both daughters moved to Los Angeles in the early 1980's and her retirement from the Cleveland Board of Education, she and Harry followed their daughters and moved to Los Angeles in 1985. They quickly became active members of the Knox Presbyterian Church of Los Angeles and several other activities and organizations, such as the AKAs and the Los Angeles Inter-Alumni Council of HBCUs in Los Angeles, which she helped to establish. Though she was supposed to be "retired", Lelia began working as a substitute teacher in the L. A. Unified School District (LAUSD), "retired" again from LAUSD, and then began doing taxes for a private company and H&R Block, to finally retire a third and last time in 2015 at the young age of 89 years. After 56 years of marriage, she became a widow in 2002 but continued to keep busy primarily with Knox Presbyterian Church. She helped establish the Prayer Breakfast, served as a Deacon, took church attendance, worked with Vacation Bible School, PATH and the Hospitality Committee, collected end of year donations for church staff and volunteers, attended church regularly and was always willing to help with and participated in numerous other church activities. She is especially known to be encouraging and supportive of the young people in the church and friendly and warm to everyone. Outside of church she continued to work with the Inter-Alumni Council and its annual King Day breakfast, and eat out often with her Up-to-Daters club and her many other friends. Lelia has always been a friend to many but she has been especially loving and supportive to more young people than she can recall. In the past few years many of them have been calling to thank her for supporting and/or "saving" them. She always said that she just wanted to be happy. From the smile you often see on her face, you can tell that she met that goal on a daily basis but we think it important to acknowledge that she passed that happiness on to others in more ways that can be counted. Memorial Service Saturday, August 27, 2022 11:00 a.m. Knox Presbyterian Church 5840 La Tijera Boulevard Los Angeles, CA 90056 323-292-0654 Those wishing to attend virtually, may view the service via Zoom and/or YouTube. Zoom may be accessed on the knoxpresla.org website using the password "knoxfamily" Expressions can be posted on the Malinow and Silverman Mortuary website under her name. https://malinowandsilverman.com In lieu of flowers, donations can be made to either Knox Presbyterian Church by mail or through GiveLify using the below link https://giv.li/s03t6p OR The George and Elgetha Bell Scholarship in Education established in honor of her grandparents at their Alma Mater, Berea College (Use the donate button on the college website below and name that scholarship in the box for Other) www.berea.edu OR A scholarship established for students at John F. Kennedy High School in Cleveland Ohio, where she taught for most of her career via the rlkscholarship.org website Masks and social distancing are requested for those attending the memorial service. A repast will follow commence after the service in the church's fellowship hall.


Share Your Memory of
Lelia