Covina, California FD-487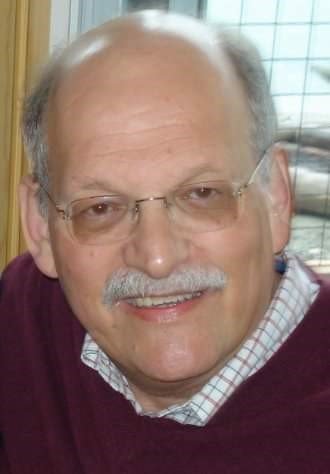 Obituary of Michael Lehrer
Please share a memory of Michael to include in a keepsake book for family and friends.
Michael Morgan Lehrer passed peacefully following a brief hospitalization, surrounded by his family and friends on Sunday, October 20th 2019. Michael was a family man through and through. He held cherished, personal relationships with both of his parents, Herman and Babe, and his younger brother Brad. He was a devoted father to his son, Brian, and his daughter, Emily. He was a lifelong partner to his wife, Cec, with whom he celebrated his 40th wedding anniversary this past July. (Though Cec is quick to point out that they had actually been together 45 years, Michael was just a "bit of a foot dragger on the marriage front.") She knew the she had found the person with whom she wanted to navigate all that life had to offer long before he did.
Michael attended Lowell Elementary School and Charles Wright Academy before going on to study political science at Claremont Men's College. He got his Master's in Business Administration from Stanford after successfully convincing someone in admissions it was idiotic that the only reason he should be wait listed was because his application was submitted late, a story he loved to tell. "I'm more qualified, but you're going to give the spot to someone else because they've been waiting around longer?" We were never sure if he was more proud of talking himself into Business School, or the honors grade he earned in organizational behavior, which he would bring up whenever anyone suggested he be more of a team player. He worked in commercial real estate finance for 45 years and was great at it. He often described his work as simultaneously being both arsonist and firefighter- lighting some fires, setting deals in motion, and scrambling to put other fires out when things looked like they were about to go awry. The intricacies of his business remained elusive to his family, but we do know that it made him an absolutely RUTHLESS opponent in Monopoly to his children, or anyone else brave enough to take him on. The age of his opponents was irrelevant. There were no casual games; no holds were barred, interest was charged, properties built out in the most efficient
way possible to maximize the destruction of our technicolor banks. To his credit, he was a much kinder opponent at Backgammon.
A self-proclaimed "student of history," Michael was a voracious reader. He would often stay up reading, or when he inevitably woke up in the middle of the night, he would shuffle out to his blue leather chair in the family room and read until it was time to wake his kids up for school, or make his first conference call of the day. He loved a good story. He was a regular theatregoer and went to the opera whenever he could. He used to joke that he loved opera because it didn't matter if he couldn't hear what they were saying, because he wouldn't understand it anyway. It left him free to just enjoy the music and the spectacle. He was an avid puzzler. He did crossword puzzles in ink and "EVIL" level Sudokus, usually several on any given day. He derived great joy from puns and prime numbers. Michael loved to play poker with his friends, especially when the game of choice was "prime poker", which was indistinguishable from regular poker, but for the fact that all bets and raises had to be prime numbers. Prime birthdays were always celebrated with extra fervor and extravagance. One of his favorites was going to Lawry's- Prime Rib for a prime birthday. Michael's next prime birthday would have been next year.
Like Mount Rainier, home to so many of his Boy Scout outings and childhood hikes, a place he often visited in his dreams, Michael was a towering presence – both physically and emotionally. A pillar of his family and the community, Michael dedicated himself to a life of service. He achieved his Eagle Scout award at only 13 years old, and the tenets of scout law guided his actions throughout his life. He loved to read aloud, and read often to his children when they were young. Not picture books, but books like "Puddn'head Wilson", "To Kill a Mockingbird", and "Gulliver's Travels." He made sure to read the books that had impacted him, often with a keen eye towards morality and justice. (Though sometimes his wicked sense of humor would creep in,
like the time he read "A Modest Proposal" to his children at the tender ages of 4 and 6, and did nothing to disabuse Emily, the younger of the two, of the notion that she was on that night's dinner menu.) Reading aloud was a gift he gave freely- whether as a volunteer for Koreh LA- a program through the Jewish Federation of LA that helps build child literacy in underserved schools in LAUSD, or for family. When Cec's Aunt Alma told Michael that she could no longer read because her eyesight was too weak, he volunteered. He visited Alma at her home every weekend for the past three years and read her countless books. He was that kind of guy. No matter how busy he was (and he was always busy) he would always make time for family. He put his business on hold for two years so he could move to Washington to help his parents liquidate and close down their business so they could retire in comfort. Michael always made a point to make time for plans with family. He cherished Passover, because it was one time of year he could reliably get large swaths of the family together to celebrate, have fiery debates, and of course, eat delicious food.
The past weeks have been a flood of memory and emotion. Hearing the myriad of ways in which he touched the lives of his friends and family, often in ways even we were unaware of, has been a great source of comfort for us. We hope you take the time to share some of your favorite memories of Michael with us below.
Michael was predeceased by his parents, Herman and Griselda (Babe) Lehrer of Tacoma. He is survived by the love of his life, or as he often introduced her "my first wife", Cec Lehrer of Los Angeles; their children Brian Lehrer of Seattle, and Emily Lehrer of Los Angeles; his younger brother Bradley Lehrer (Susan Lehrer) of Redmond; and countless cousins and friends, all of whom he made feel like immediate family.
Donations in Michael's name may be made to Tacoma Arts Live's
Centennial Campaign for the Tacoma Commons, an exhibit honoring Babe Lehrer and other leaders that inspired civic engagement at:
Tacoma Arts Live (Broadway Center) 901 Broadway 7th floor
Tacoma, WA 98402
You can also reach out to
He saw the best in everyone he encountered, and challenged and inspired us all to fulfill the potential
he so clearly saw in us. We hope you continue to honor his life and his memory by carrying that spirit into the world with you.
Kristine Finch, Donor Engagement Manager
directly at kfinch@tacomaartslive.org (253) 573-2362, and she can
guide you as well.
Michael lived a full life, and was deeply beloved for his warmth,
kindness, and generosity of spirt.



Share Your Memory of
Michael