Covina, California FD-487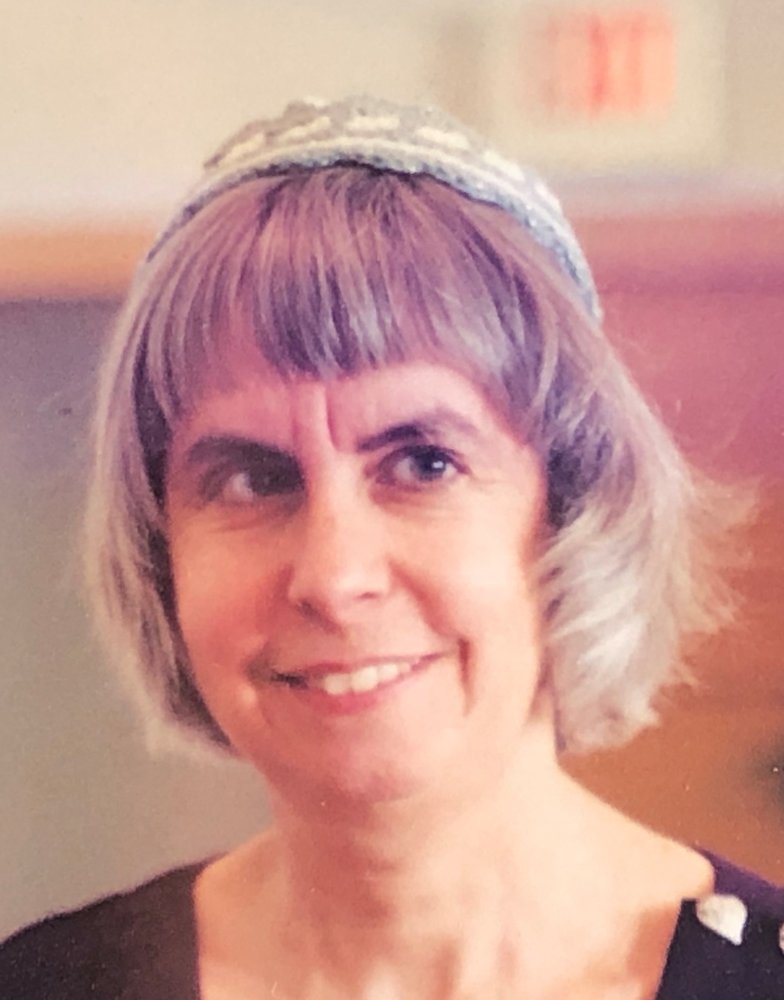 Funeral Service
9:30 am
Friday, April 12, 2019
Pasadena Jewish Temple and Center
1434 N. Altadena Drive
Pasadena, California, United States

Get Directions
Interment
12:00 pm
Friday, April 12, 2019
Rose Hills Memorial Park, Gate 19
3888 Workman Mill Rd,
Whittier, California, United States

Get Directions


Obituary of Roslyn Scherr
Please share a memory of Roslyn to include in a keepsake book for family and friends.
"I want you to start with a joke," she told us, back when we were still hoping this day was far in the future. "Of course," we answered, "But which one?" She had an endless collection, jokes about family, jokes about religion, jokes about jokes, all of them terrible, all of them told so well you laughed anyway.
"This one," she said.
"A 60-year-old woman has a near-death experience, and she sees God. 'Lord,' she says, 'Is this it for me?'
'No,' God answers. 'You will live a long life, you've got 30 more years.
With this in mind, the woman decides to splurge. She buys a nice new wardrobe, gets a tummy tuck, a boob job, and a face lift, and goes from there to the salon for a fancy cut and color. As she steps out of the hair salon, she gets hit by a bus and dies. In heaven, she confronts God. 'You said I had 30 more years!' she complains.
'Oh sorry,' says God. 'I didn't recognize you.'"
The point, Roslyn told us, is that you never know when the bus will come around the corner, and you shouldn't put off doing the things you love thinking there will be time later. That doesn't mean you have to abandon your normal life and go climb mountains, only that you should prioritize the people and activities that mean the most to you, and Roz always did.
Roslyn Scherr was born August 24, 1949, in Brooklyn, New York, to Joseph and Pearl Wagner, second child after her brother, Aaron. She grew up in Brooklyn and met and married Lawrence Scherr there before moving first to Illinois, and later out West. Roz kept New York in her voice, but her heart was here in Southern California. She loved the sunshine and the gardens and the wide variety of outdoor concerts and interesting foods. Roz made the most of her life here in Pasadena. She was an active volunteer and congregant at the Pasadena Jewish Temple and Center. She met her friends regularly for coffee and chats. She learned to read Torah. She grew roses and pineapples and spoke Spanish and taught English. She kept up on all her children's lives, and the lives of everyone else's children. She had a loving relationship with her family, close and extended. She visited Israel, and Canada, and Mexico. She read constantly, and saved every book for the friend who would like it best. She, and we, regret that the bus came too soon, but her time here was never wasted.
For us to tell you all the ways we loved her and felt loved by her would take the rest of our days, but we have each written a few examples we would like to share now.
Son, Daniel Scherr: Mom was always involved when we were growing up. She was always available to help people around her, and she enjoyed doing it. I think seeing that in practice every day helped make us better people. Mom and Dad being together for almost 50 years set a high bar for what a loving relationship should be, and gave us an example of what to look for in a partner. Mom was always able to talk to people. She could make conversation with anyone. She was fiercely independent, strong, stubborn, loving, and fair.
Daughter, Mira Scherr-Carriles: I know mom was worried that the grandkids are too young and won't remember her, but I can already see reflections of her in them. When I have to go look for Josiah because he still isn't ready 30 minutes after we are supposed to be, and I find him in his room sidetracked because he is reading, I know mom would understand. When Raquel creates unique and clever songs and runs around the house singing, that's mom too. Mom kept the memory of her parents (our grandparents) alive by continuing their traditions. I want to do that with my children. She remembered everyone's birthday and would call to sing, and always wrote a little poem in the cards she sent. She would crochet baby hats and ponchos for all my friends' babies, and would ask about them years later, "How's the red-hat baby?" She had such an amazing talent for making friends and keeping them. She gave good advice and she was a good listener, and I hope I can continue those traditions.
Daughter, Elana Scherr: I don't know if it is possible to match Mom's generosity, but that will always be my goal. She gave in time and money—more than 41 different charities, everything from the humane society to the Braille Institute, Jewish causes in Israel and homeless shelters here in Los Angeles. She was also generous of spirit, forgiving and willing to compromise. She expected perfection in herself--If a letter got smudged or a crochet stitch was dropped, she'd tear it up, tear it out, and start over, but she allowed everyone around her to do things their way and to the best of their abilities without judgement. She was the rare kind of person who could give good advice and forgive you if you didn't take it. She was deeply religious, and loved the Jewish culture, but also enjoyed learning the traditions of her friends from many diverse backgrounds. She joked when she first got sick that she was getting prayers in chapels of every faith. She always said the point of it all was to be a good person, to be kind and to make the world better. She did, without question.
Husband, Larry Scherr: Of Roz's many accomplishments, the first must be that our children, Elana, Mira, and Daniel are all healthy, with loving families of their own. Second is the circle of loving friends around us, here because Roz was a dear friend to them.
Roz did so many things, it is hard to list them. She was always proud of her work as an ESL teacher, helping new citizens from South America, China, Vietnam, Armenia, and so many other countries learn English. She also shared her love of reading with younger students, volunteering to read stories to elementary school classes. When we were first married, Roz studied Medieval Art at the University of Illinois, and she remained a patron of art and music all through her life. She supported our young family as a secretary in Illinois, in Los Alamos, in Livermore, and here in Pasadena, where she worked for the Seismology department at Caltech. While she was there, she wrote an instruction manual to teach her fellow secretaries how to use the complicated math programs on the word processor.
To think of her is to think of music and creativity. She found such joy in singing Torah, singing in choir, and playing piano at home, Israeli folk songs and Ladino. She was always reading or crocheting. She had such patience with me, and we had so many laughs every day. Roz, my dear friend.
We are glad that all of you here were able to know Roz in some way, and we would like to tell you what she asked us to use as her epitaph. "I want it to say, 'Beautiful Voice, Terrible Jokes," she said. We will do that, and add, "She Is Missed."
Those wishing to memorialize Roslyn with a charitible contribution are encouraged to consider Friends in Deed. http://friendsindeedpas.org/fid/donate/


Share Your Memory of
Roslyn