Covina, California FD-487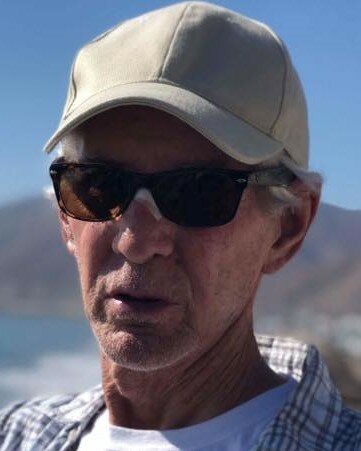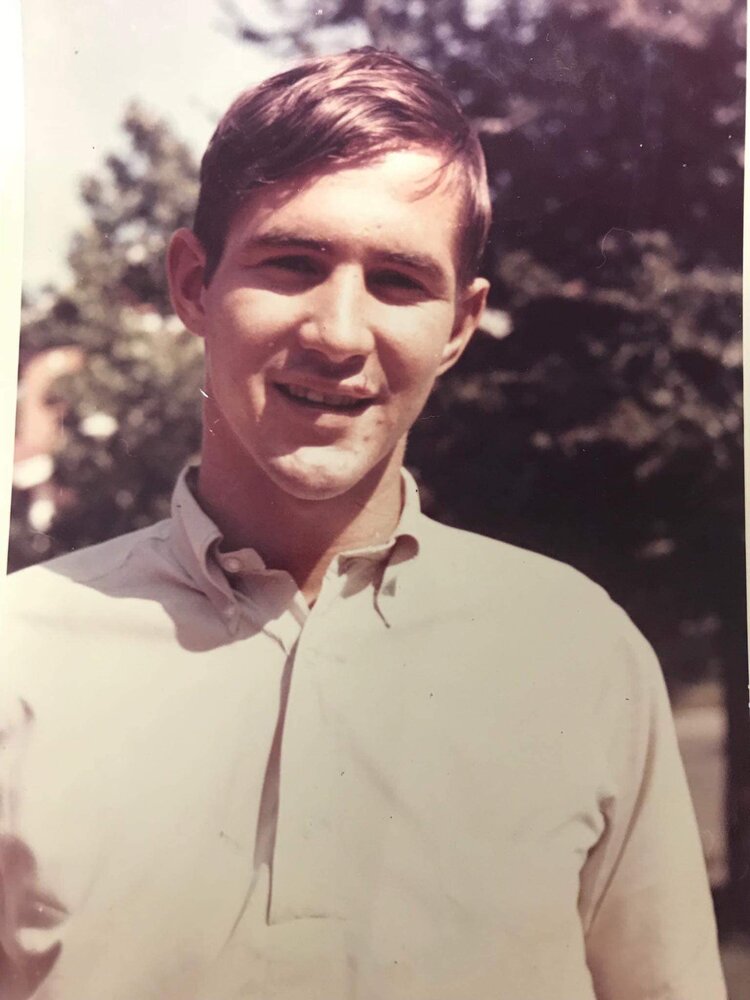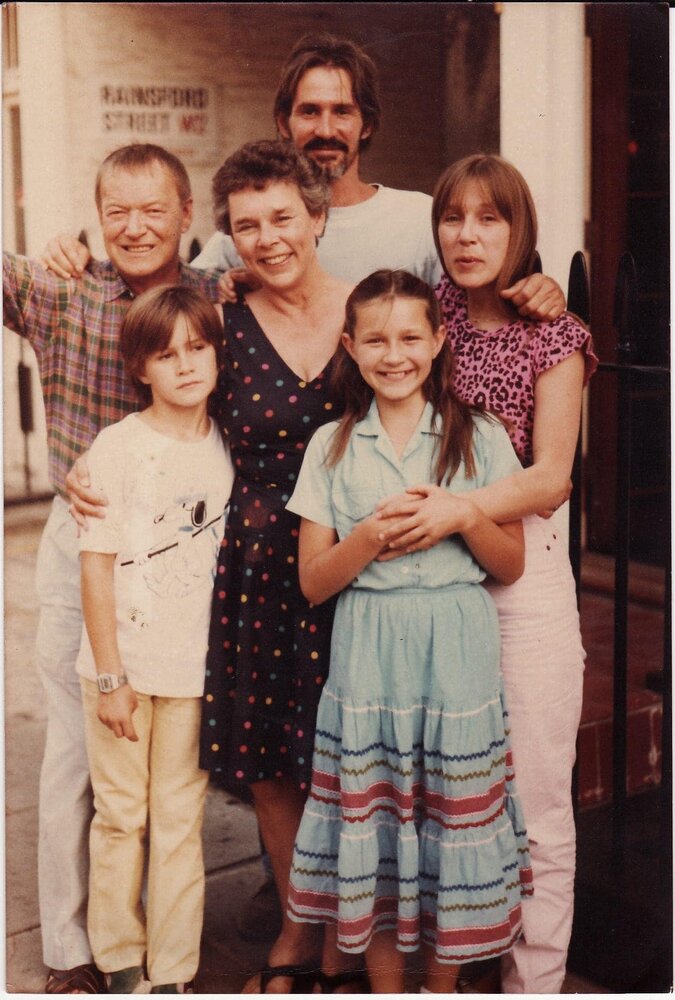 Memorial Ceremony
4:00 pm
Sunday, March 6, 2022
Pine Tree Circle
Near "Topanga Homegrown", 120 S. Topanga Canyon Blvd., #100
Topanga, California, United States
At the public assembly area near the store.

Get Directions


Obituary of Bill McCutchen
Please share a memory of Bill to include in a keepsake book for family and friends.
My dear dad passed away on January 28th, 2022, at 3pm, at the VA Medical Centre in Los Angeles, California. He was much loved and cherished by friends from all walks of life, from childhood to his final days. James William McCutchen Jr, affectionately known as Bill, was born in Temple, Texas on 16th December 1945, to Sara and Jim McCutchen. Bill grew up in Wichita Falls, Texas with two sisters, Linda and Carla. Bill enjoyed a privileged childhood growing up carefree in the 1950's. Life was full of adventures and a whole lot of mischief. He had the great good fortune to make lifelong and loyal friends in his hometown, especially the Harvey family. After a brief time working as a Cowboy on a ranch in Wyoming in his late teens, Bill joined the US Navy. He served aboard the USS Bryce Canyon from early 1963 until the day before his 21st birthday, in 1966. Aboard the ship he had the honour of being appointed Boatswain's Mate and used his natural artistic talent to create intricate knot boards for display. Once honourably discharged from the US Navy, Bill took off to make his own way in the world. A lot happened in his 20s. A short lived marriage, a long stay in San Francisco, enjoying all the era had to offer; music, love, art, friendship, and an epiphany that opened his heart and mind to the development of his connection with G-d for the rest of his life. From there he travelled overseas to Europe sampling the sights and sounds of London, Paris, Lisbon, and finally Ibiza. In Ibiza Bill met his Canadian wife Jennifer Louise Chapman. It was love at first sight and they were soon on their way back to California to build a life together. This was an especially happy time. He and Jenny were married in 1971 in Marin County and I was born the next year. We lived in a small house on Cannery Row where my father cultivated his interest in drawing and pursuing a career as an artist and my mother attended the local community college. Having joined the spiritual movement Subud and with a developing interest in Javanese mysticism and the Javanese shadow puppetry art form, Wayang Kulit, in 1973 the family moved to Jakarta. There they lived in a closed community, and Bill's son Danny was born in January 1974. In a terrible event that changed our lives forever, Danny drowned in 2005, just days before his 31st birthday. Danny left behind his French wife Delphine and their son Joshua Edouard McCutchen. Bill never had the pleasure of meeting Delph nor Josh but always held a special place in his heart for them. Grandpa Bill also adored his English grandchildren, Anna, Axel, and Reuben. While living in Jakarta the family travelled back and forth to the US regularly, usually stopping in England to stay with friends. Our base in America was in New York City. We made trips to South America and Mexico as a family, never staying put for long, exploring ancient ruins and artefacts and experiencing the vibrant cultures of the places to which we travelled. In New York, Bill attended the prestigious art school The Art Students League of New York and specialized in fine art and stone sculpture. When back in Jakarta, he was employed designing silk carpets. His drawings were incredibly intricate, skillful and vivid, and developed into what would become his unmistakable luminous drawing style. In the early 80s Bill and Jennifer separated and with us kids, he went back to live in the States, travelling through London as usual and landing in Hawaii. In Hawaii he felt a calling to the local church and went on to spend years studying scripture and immersing himself in Christianity. During that time he moved with his little family from Hawaii, to Texas, New Mexico, and finally California, and his beloved Topanga Canyon. After a year or so in the Canyon, Bill decided that some time living in London, England with our mother, who had settled there, would be the best thing for his kids so off we flew. That was 1986. Only Danny ever returned to live in America for any length of time. In his years living in Topanga, Bill devoted himself to helping others with his kindness and wisdom and his truck, becoming a fantastic guitarist and honing his skills as an artist. With a growing connection to the Jewish faith, which he had nurtured throughout his life, believing in a family connection, taking me and Danny to Israel in the early 80s, spending many weeks there exploring Jerusalem and beyond, Bill was overjoyed to see the arrival and establishment of Chabad, Topanga. He soon counted the Rabbi and his family as good friends. After Danny passed away, Bill moved out of Topanga to Point Dume where he lived a frugal and solitary life, drawing, playing guitar, growing flowers, and making lots of long phone calls to his friends. In 2018 Bill lost all but his truck, laptop computer, and cell phone in the Woolsey Fire, which swept through Point Dume and the surrounding areas. He narrowly escaped with his life. Before he drove away from the fire in his trusty Nissan, my dad saved the lives of the wheelchair bound woman who lived on the same property as him, and her caregiver. He got them both in their vehicle and out before he saved himself. After the fire, Bill moved back to Topanga, which was a time of moving from place to place and not finding a new home to settle in permanently and finding out he was seriously ill. A few months later, he was admitted to a Veterans Health Administration Hospice in Los Angeles, California, was moved from there to VA Hospital Care, and finally to VA Nursing Care, where he spent his final months. While under VA care, Bill observed his 31 Year Alcoholics Anonymous Sober Birthday, in June 2021. He was celebrated with cake and cheer by his dear AA friends, some of whom had over those many years become like brothers. His AA friends, the Harveys, the Rabbi, and friends from Topanga and around the world, were loyal friends to the end. His Higher Power served him well. Bill was a local hero in Topanga, and was held in high esteem by his community. His calm sobriety and ability to advise wisely, understand profoundly, and connect deeply with those whose lives he touched, strongly binds us who loved him together. Ask anyone who knew him questions about him and you will be greeted with a smile and an outpouring of love. With peace and love, Alice Laura, Bill's Daughter In lieu of flowers, if you wish, please make a donation to Chabad, Topanga in Bill's name. Thank you.


Share Your Memory of
Bill