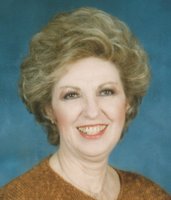 Bertha Eberstein
BERTHA EBERSTEIN
Bertha Gradowitz was born in Los Angeles on March 24th, 1920.
Her parents were Benjamin and Rebecca Gradowitz, immigrants from Poland. Bertha had three sisters and two brothers. Bertha was the last surviving sibling.
Bertha attended Santa Barbara Elementary School, Audubon Junior High School and Manual Arts High School. She also attended Los Angeles Community College.
Bertha married her childhood sweetheart and love of her life, Norton Eberstein on August 31, 1941. They first lived on Orlando Street in Los Angeles, and soon moved to their home on the corner of Wooster Street and Airdrome Avenue where they raised their family. Bertha and Norton had five children, Susan, Harvey, Elaine, Jacqueline, and Joseph. Following Jewish traditions, they were all named after family members who have passed. Bertha has seven grandchildren and three great grandchildren whom will greatly miss her.
The family was very close and we always gathered to celebrate Jewish holidays and Thanksgiving with Grandparents, Aunts, Uncles, cousins, and friends. Our families spent a lot of time together. Celebrating holidays, birthdays and vacationing in Palm Springs.
Bertha was a homemaker and as the children grew older she was able to help her husband, Norton first owning and operating Hiram's Bakery, then a restaurant remodeling company and finally managing five restaurants. Bertha did everything from bookkeeping & accounts payable, helping with inventory, to a banquet manager, and driving to LAX to pick up live lobsters.
Bertha as always had time for outside interest, having been a Girl Scout, participating and providing leadership in groups such as B'nai B'rith Girls, B'nai B'rith Women, Alfred O'Hergott Heart Club, and later Jewish Women International.
Bertha's physical presence will be missed but that spark that touched all our lives will glow in our minds and hearts forever.