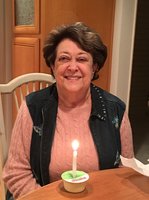 Dorothy Siedler
We are deeply saddened to inform the community of the recent passing of Dorothy Siedler, wife of Leon Siedler z"l, mother of Wendy Weber, Mark Siedler, and Sandra Hanagami.
The funeral will be held graveside on Friday, December 13th at 11:30am at Green Hills Memorial Park: 27501 S. Western Ave, Rancho Palos Verdes, 90275
May Dorothy's memory be for a blessing, and may God comfort and console her family among all other mourners of Zion and Jerusalem.
In the Jewish tradition, it is customary to give tzedakah to honor the memory of a loved one.
Please send donations to:
Neve Yerushalayim College
https://www.charidy.com/neve/gilam
Holyland Cats
Email: tovasaul@yahoo.com